FEU TRAINING is supporting young members with the Get Fit for Freelancing initiative, which aims to help young people establish themselves in the ever more competitive entertainment industries.
To do this, we'll be running a targeted programme of training courses and networking events that aim to help young creative professionals understand and overcome the challenges that freelance work entails so that they can more easily and quickly build a successful career.
To coincide with the TUC's Young Workers' month, we're kicking off this November with: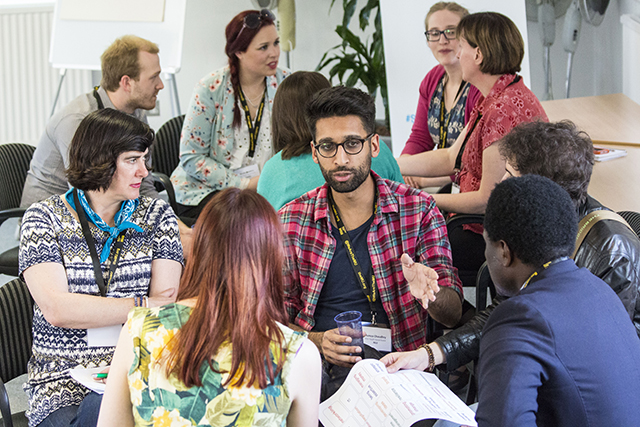 Coming up…
We'll be expanding the programme over the coming months including developing online facilities that will improve access to skills development opportunities and support. You can learn on the hoof, in bit sized chunks, or sit down and work your way through an entire online course – whatever is most convenient.
In the meantime, there is already a range of free online information and learning opportunities available for all our members including e-courses from marketing work to managing finances already available at www.feutraining.org.
Photo by Kate Willoughby: young members up for the challenge at recent FEU Training event