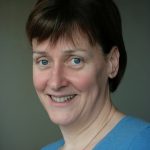 Many of us are used to working from home. We've probably got some sort of routine sorted out and various tricks we use to motivate ourselves. And, on those rare occasions when we are not feeling motivated, there isn't usually anyone around to notice if we watch a couple of episodes of our favourite Netflix show in the middle of the day.
Well hasn't that all changed. For some of us our work will have disappeared completely, others will be juggling trying to do things remotely for the first time ever. And for those of us who don't live alone, where did all those people come from and when did the house get so small?
At this point, I think it's important to recognise that what is happening is HUGE. It's affecting everyone… everywhere. So, what can we do to make this a bit easier for ourselves in the meantime?
Adjust your priorities
Whatever was important to you at the beginning of this year is unlikely to be at the top of your list right now. Take some time to think about what is really important to you right at this moment? You might be surprised with some of the answers you get.
I know I really wanted my son to come home from university so we could celebrate his 21st birthday in March. Now I want him to stay safe where he is and for us to not add to the potential spread of this virus. Who could have predicted that a couple of months ago?
An achievement today could include being stocked up with toilet roll and hand wash. It could be successfully managing your stress levels. Don't judge yourself and your performance on pre lockdown standards because they no longer apply.
Getting on with household members
For many of us who normally work at home, the house once emptied as partners/housemates go to work and offspring head off to nursery, school or college. Then we had peace and quiet to organise our time and environment and, do our thing. Now many of us are competing for the same spaces and the same computers or bandwidth with other family members.
Rather than get into arguments about who's work, or homework is more important, it may be worth having a family discussion that includes who needs peace and quiet or certain spaces when. Of course, this is much more difficult when accommodating younger children, but then childcare duties may have to be part of this negotiation.
I know in my case I was suddenly spending a lot of time on Zoom, and the only room suitable was our front room where the family normally relaxes and watches TV. My work became so disruptive that we moved the sofa and TV out of that room and squeezed them into our open plan kitchen dining room, making the front room my temporary office. Not ideal, but at least I'm no longer disrupting the whole household every time I need to go online – and they aren't disrupting me!
Children
I'm lucky in that my children are older, so they are capable of fully understanding the situation and working with us. My neighbour's toddler is constantly asking when she is going back to nursery and has no comprehension why she can't go and see her friends. That must be tough.
Many parents I know are stressing themselves out trying to pick up where the teachers left off. Some good news, I have heard several teachers advising parents to relax, the schools will help pupils catch up and get back on track very quickly when they reopen. So keep it simple - get them to read books if you can and expand your interpretation of education to include helping around the house more, cooking and baking, art, board games and, of course, some guilt free screen time. Your sanity is important here too. Children will bounce back from this more quickly if there is less stress about what they are doing every minute of the day.
Teenagers
I know there are additional worries with older teenagers and students too. My eldest is in third year at university and my youngest was about to sit his A Levels. Both are going to be graded on what they have done so far and how their teachers feel they could have done. Some educators are continuing to provide work others are not. Again, this is a time to go with the flow. Worrying about what their grades are going to be won't actually improve them. And remember that everyone in this cohort is in the same boat.
Keeping safe
Some of us may be in the unfortunate position of having to spend time with family members we do not get on with. It is important to recognise that the number of domestic violence incidents have increased substantially since we went into lock down. If you or anyone you know may be in this position, let them know that if they ever feel they need help they can call 999, wait till the call is answered and dial 55, then without having to speak, help will be sent.
Useful links:
BBC Bitesize https://www.bbc.co.uk/bitesize
A prioritising too from Mindtools https://www.mindtools.com/pages/article/newHTE_95.htm